Accurate, Fast Results

We closely monitor each specimen throughout the testing life cycle until results are reviewed and reported to the physician.
Read More

Place an Order and View Testing Results

PMLS provides an easy to use, secure portal to place your testing orders online.  Simple to use, we can customize the entry system to handle your most common tests.

With our online result center, getting real-time access to test results via our secure website allows doctors and physicians to quickly and accurately treat their patients in the office.
Read More
---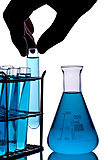 Welcome to Our Website!
Located in Greenville, S.C., Premier Medical Laboratory Services (PMLS) is proud to offer MD HealthPro which consist of MDHeartPro, MDWellnessPro, MDGeneticPro, MDAllergyPro, MDDrugPro, and MDChemistryPro.
Premier is a highly complex, advance diagnostic lab that specializes in the following area's
General / Routine Chemistries
Advanced Cardiovascular Testing
Allergen – Specific IgE Blood Testing
Women's Health
Pharmacogenomics
Patient RX Monitoring
Molecular
Wellness Panel
In addition PMLS offers a highly trained and experienced staff while providing consistent, accurate and diagnostically meaningful test information for the clients that we serve. Call us today at 1-877-335-2455 to find out more.
Tour Our Facility